About Us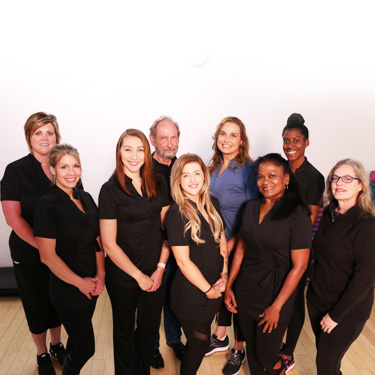 Dr. Viki Resler White, a graduate of the Palmer University of Chiropractic, has been providing pain relief and wellness care to Enid residents since 1995. The Chiropractic Center is unique in that we also have a professional collaboration with an experienced medical doctor. Dr. Robert Breckenridge specializes in pain management, weight loss and nutritional counseling. Our office is located next to a premier local gym so that our patients can achieve structural wellness and physical fitness in almost the same convenient location.
Transformative Chiropractic Care
We feel very fortunate to be a thriving practice in Enid. Our philosophy is that all the chiropractors in our area provide excellent service—there's no "wrong place" to go!
When patients first come to see us, they're usually looking for ways to tolerate various dysfunctions in their body. Fortunately, pain relief is easy. And our goal is to help that relief become a permanent part of your life.
We seek to transform the way you think, eat and move so that the quality of your life grows by leaps and bounds. We love connecting with those we serve while providing a strong support system.
Care for the Entire Family
We see people of every age. It's our passion to provide the best in chiropractic and wellness care for every member of the family. Our office provides care for many athletes and specializes in sports injury. We see everyone from weekend warriors to students wishing to increase their athletic performance.
The Chiropractic Center also has a large Medicare population. Because of our partnership with Dr. Breckenridge, many chiropractic services that wouldn't ordinarily be accepted are covered in our office. This is a unique and positive benefit for our senior patients.
MEET THE DOCTORS »
Book an Appointment Today
Whether you're seeking a skilled chiropractic adjustment, or need some expert pain management care, our alliance of allopathic and alternative health care is of great benefit. Our office accepts same-day bookings, and we offer late hours. Contact our chiropractic care center today for a convenient appointment!
---
About The Chiropractic Center | (580) 233-4300